What makes a house a home is the little things. The cabinet hardware is one of these little things that can make your kitchen, bathroom, or any other room in your house look great.
But it can be overwhelming! There are so many styles, finishes, and materials from which to choose. And that's before we even get into the details of size, shape, and function.
This guide will show you how to choose the best hardware for your needs and budget with easy-to-follow instructions on selecting the right style, finish, material, and more!
Things To Consider When Choosing Cabinet Hardware
There are many things to consider when it comes to choosing the perfect hardware for your cabinets. Some of these include:
Function
What purpose does the hardware serve? Is it purely decorative? Will you be opening and closing the cabinet doors frequently, or do they need to stay open while in use (if it's a baking center, for example)? The functionality of cabinet hardware is essential.
Size
Do you want pulls, knobs, bars, or levers? How vast is the space you're working with on your cabinets? Will large pulls overpower the cabinet and look too big in the space? If your cabinets are custom, did the cabinet maker provide you with an actual template or drawing of the size of pulls to be used on the cabinets and drawers, and will this fit the size of your cabinet? That's why choosing the right size is very important.
Style
When it comes to style, there are many things to consider. Do you want a traditional look, rustic or modern? A more ornate style with scrollwork or something transitional that can work with many types? So, It's essential to choose the best style that exactly matches your bathroom or kitchen design.
Material
When choosing your cabinet hardware, think about the material that the piece will be made out of. A metal such as brass, stainless steel, or pewter may look nice with a more rustic style, and if they're painted to match your cabinets may work well.
Location
You'll need to think about the location of the cabinet piece. If it's a pull, do you want one on each door or only one for symmetry? Will the piece be located on the side of the cabinet or front? If it's on the show, consider whether you need to open both doors to get access to the cabinet's contents.
Price
Of course, price is an important consideration. If you want to spend as little as possible, using the cabinet hardware that comes with your cabinets may be the best choice. If you're looking for a more customized look, you may want to choose something that better matches your style. Using a more ornate piece may be a less expensive route to take if you're on a budget.
Different Materials for cabinet hardware – Choose the Best
Cabinet Hardware is available in many other materials. Some of the more common are,
When it comes to cabinet hardware, wood is usually one of the materials people think of first. There are many different kinds of wood to choose from, and the most popular are oak, maple, pine, and cherry. Wood can be stained to match your cabinets or painted in different colors to give an entirely new look to your cabinets.
Metal cabinet hardware is another popular choice, and it comes in many different finishes like polished chrome, brushed nickel, stainless steel, and pewter. Metal is highly durable and is available in many different sizes, shapes, and styles, making it a versatile choice.
Cabinet hardware made from glass is becoming more and more popular. It's highly versatile and looks great when paired with other materials like wood, metal, or even wicker.
Cabinet hardware in plastic is available in an endless variety of styles and colors. It's very affordable and can be custom molded to your exact specifications.
Types Of Cabinet Hardware That Match Your Needs!
There are many different types of cabinet hardware to choose from. Some of the most common include:
Door Pulls:
Door hardware consists of pulls, knobs, or levers attached to the front of your cabinets. A pull is the most common choice and is usually installed on the drawer. Choose something with a style and size that will look great with your cabinets, and remember, you can always add more hardware later.
Drawer Pulls:
A drawer pull consists of an individual piece attached to the front or side of your drawer. You can get a traditional-looking pull or something that is more ornate and decorative.
Cabinet Handles:
Cabinet handles consist of a pull with a decorative handle that attaches to the front of your cabinets. A handle is usually connected on both sides of your wardrobe. They come in many different styles and sizes.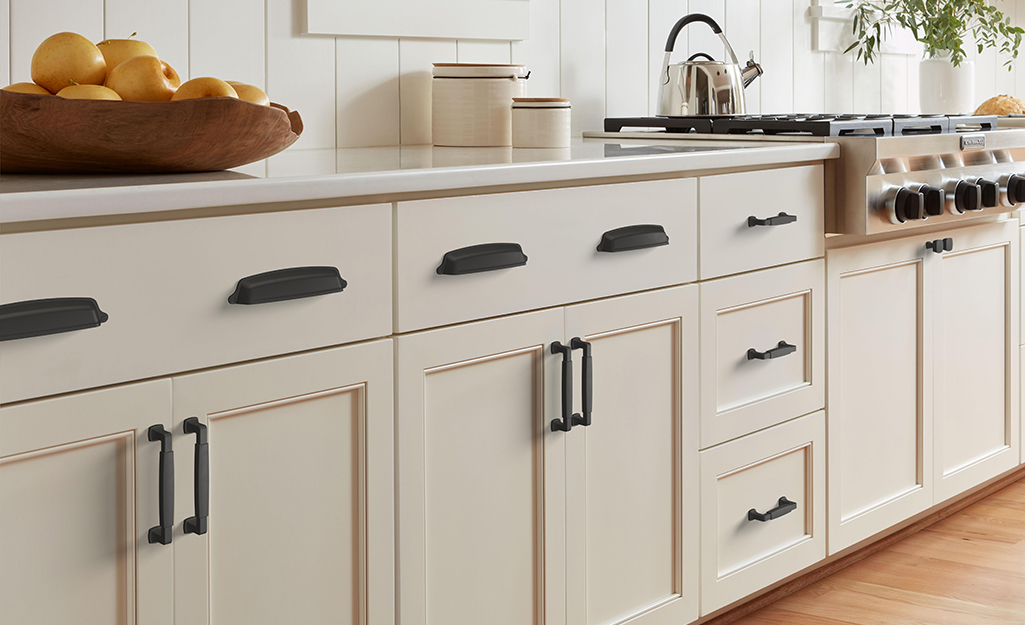 Keyhole Knob:
A keyhole knob is a piece of hardware that consists of a knob with a slot on the back. When installed, the knob is inserted into the slot for a secure fit. A keyhole knobs can be attached to any surface of your choosing and are great for cabinets, doors, or even furniture.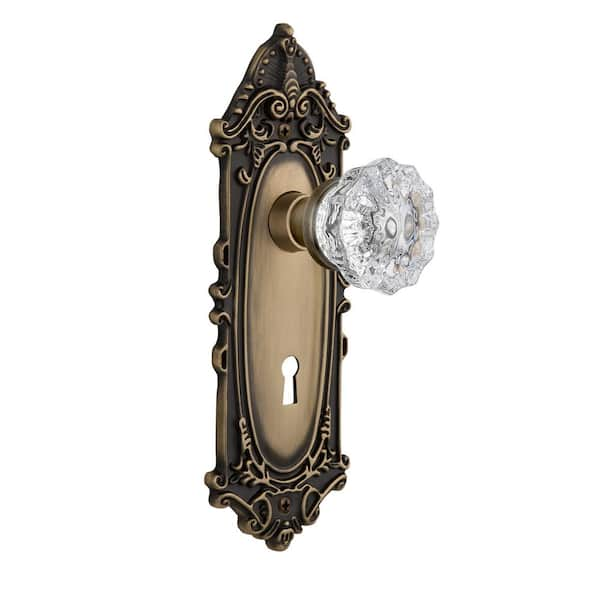 Cabinet Hinges:
Cabinet hardware like cabinet hinges is usually chosen by the type of cabinets that you have. Most styles of cabinets require at least two hinges, and the number of hinges you use will depend on the style. Hinges are generally made out of metal and come in different finishes to match your cabinets.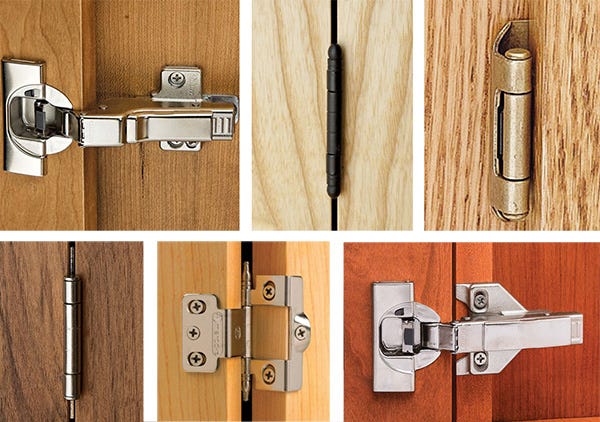 Cabinet Locks:
Cabinet locks are one of the more common types of cabinet hardware. They come in many different varieties and sizes, and most can be installed on the inside of the cabinet to prevent someone that isn't supposed to be there from getting in.
Cabinet latches:
A cabinet latch is a lock for cabinets that consists of two pieces. One piece attaches to the inside of the cabinet, and the other goes on the outside of the cabinet to keep it closed. Locks are available in many different styles. Some locks require a key to open them, while others are opened with a switch or by turning the handle.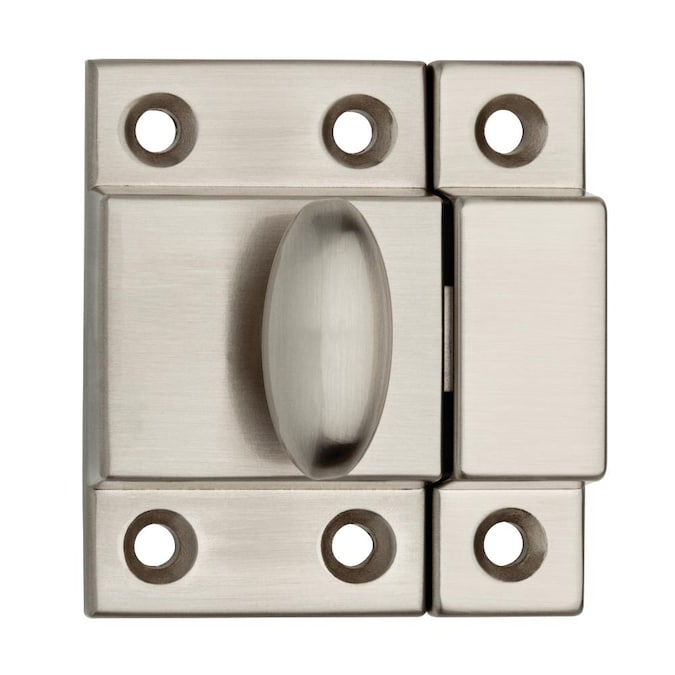 Drawer Slides:
A drawer slide is hardware that is used to keep your drawers smooth and functional. Without a drawer slide, you will find it extremely difficult to open your drawer, especially if you have more than one. Drawer slides come in many different styles and can be installed in three ways: concealed, semi-concealed, or out in the open.
Spring Hinges:
A spring hinge is a piece of hardware that is used in conjunction with a door or drawer. It consists of a hinge with a steel coil attached at the top. When your door or drawer is closed, this piece of hardware creates tension that helps keep your door or drawer in the desired position.
Lid Stays and Lid Supports:
A lid stay and lid support are pieces of cabinet hardware that lock your cabinet doors or drawers in the open position. Lid stays and supports are usually attached to the cabinet on the right or left side. The lid keeps the door or drawer open when you need it and closed when you don't. Lid support hardware is great for cabinets that contain entries with glass.
Cabinet Catches:
A cabinet catch is simple hardware used to keep your doors or drawers in the desired position. When you open your door or drawer, the spring tension will hold it in place. If you want to keep your door or drawer open, press down on the cabinet catch until it clicks into place.
LED Under Cabinet Lighting:
LED lights are brilliant pieces of cabinet hardware for adding light to your cabinets in a way that will highlight the contents inside. LED undercabinet lighting has been widely used by restaurant owners and those with cabinet displays or niche cabinets. An advantage of LED lights is that they do not produce any heat.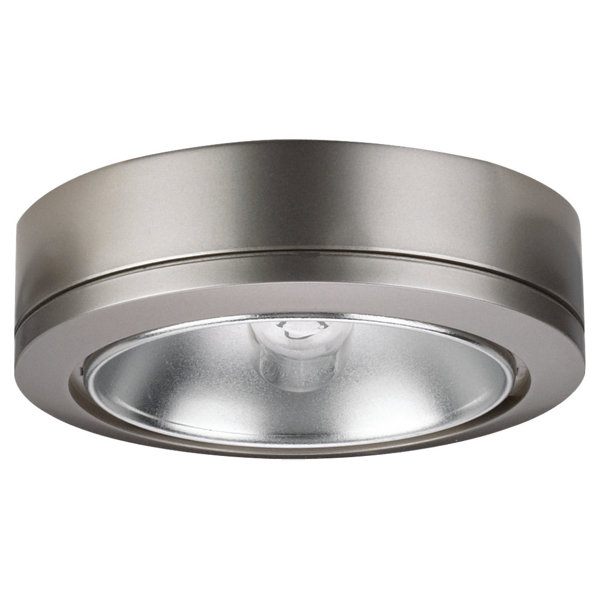 Frequently Asked Questions (FAQs)
What is the most popular kitchen cabinet hardware?
The most popular kitchen cabinet hardware is the stainless steel handle.  With its sleek look, the popularity of this type of handle has risen in recent years.
Should I use pulls or knobs on cabinets?
The most common hardware for kitchen cabinets is the knobs. However, this is a matter of preference.  Many people prefer pulls since they are easier to grab and use, but some feel that knobs are more traditional.
What is the trend in cabinet hardware?
The trend in cabinet hardware is the stainless steel handle.  Many people are now using this type of hardware to give their kitchen a sleek modern look.  It is also the most common type of hardware used in new home construction.
What are the different types of cabinet handles?  
The different cabinet handles are bar pulls, knob levers, cup pulls, and ring pulls.   With so many options to choose from, you are sure to find a grip that fits your style.  There is even a cabinet handle for those who have arthritis or those with weakened hand strength.  Cabinet pulls are great for people who prefer to open their cabinets with minimal effort.
When should I use a drop handle?
If your cabinets have a flat surface on top, then a drop handle is best.  Drop pulls are great for those who prefer to open their cabinets by pulling to the side.  You can use a drop handle anywhere you have flat surfaces on your cabinets or drawers.
Conclusion – The Bottom Line!
With so many cabinet hardware options, it can be challenging to choose the best one. We're here to help! Check out our blog post for a complete guide on how to find the perfect piece of furniture hardware for your kitchen or bathroom cabinets and drawers. You'll learn about all types of cabinet hardware, including door pulls, drawer handles, hinges, and locks, to match them with your needs and budget.