Bathroom vanity options are a great way to make your bathroom look more elegant.
Finding the right one for you can be difficult, but there are many different things that you should consider before making a decision.
The best thing about finding the perfect one is that it will allow you to change up your bathroom in ways that you could never have imagined. Not only does getting new countertops help with style, but they also improve functionality and quality. This means that when it comes time to install them, choosing the right option is essential because it will determine how long they last and whether or not they look good in your space.
Choosing the right vanity – Where to start
Before deciding on which bathroom vanity will work for you, there are four different things you should consider first.
The first is the style and material. There are a variety of styles and materials available for bathrooms, and finding the right one can make all of the difference. For example, it can be challenging to find a countertop made from natural stone if you want it to be combined with your existing cabinets.
Another thing that you should consider when looking at options is the size. You want to make sure that it fits into your existing bathroom space and that you have enough room for it when it comes time to install a new countertop.
It would be best to consider what kinds of accessories are available to complete the look without having to add them on later. Depending on which one you choose, they may have medicine cabinets that come with it or not. It is essential to look at these options before knowing what kind of bathroom space you will have when everything is said and done.
Lastly, if your entire bathroom uses the same color palette, choosing an option close in style to your existing cabinets will help with that look. This can be especially important if you are looking for something that will stand the test of time and keep up with fashion trends.
What to consider when choosing a sink for your bathroom vanity?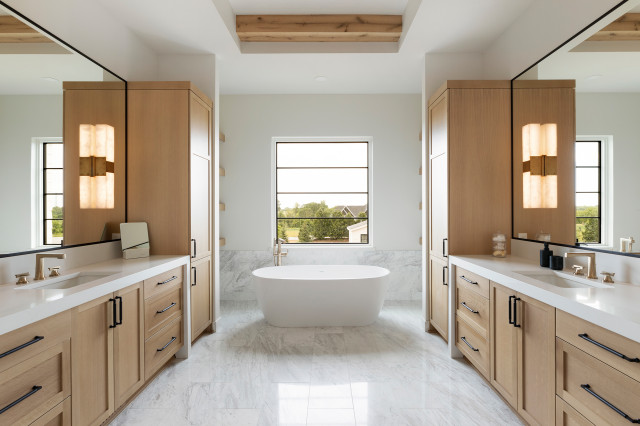 The sink is one of the essential components of any bathroom because it determines how much space you work with.
Size
The first thing that you need to look at when choosing the right sink is the size. Not only does this include length and width, but also what sizes are available in comparison to your existing cabinet space. This will help you make sure that you have enough room for everything after installation is complete.
Style
The next thing that you should look at is the style of the sink. For example, if it has a whirlpool tub or some other unique feature, you want to make sure that it is compatible with your cabinet design. This will help to complete the look of your bathroom after installation is complete.
Materials
The materials used to make the sink are also crucial because they can affect how long these options are going to last compared to other ones on the market. For example, porcelain sinks tend to be more expensive than stainless steel or acrylic, but they are also more durable. On the other hand, acrylic options are cheaper but less resistant to scratches and cracks.
Several sinks
Lastly, you should consider if you want one single large sink or a dual-sink vanity with two separate bowls. Most people prefer the latter because it allows them to have more room for washing their hands, brushing their teeth, etc. If you want something that doesn't take up as much space, then opting for a single sink vanity is probably the best option in your case.
The best materials for your bathroom vanity – Which one should you choose?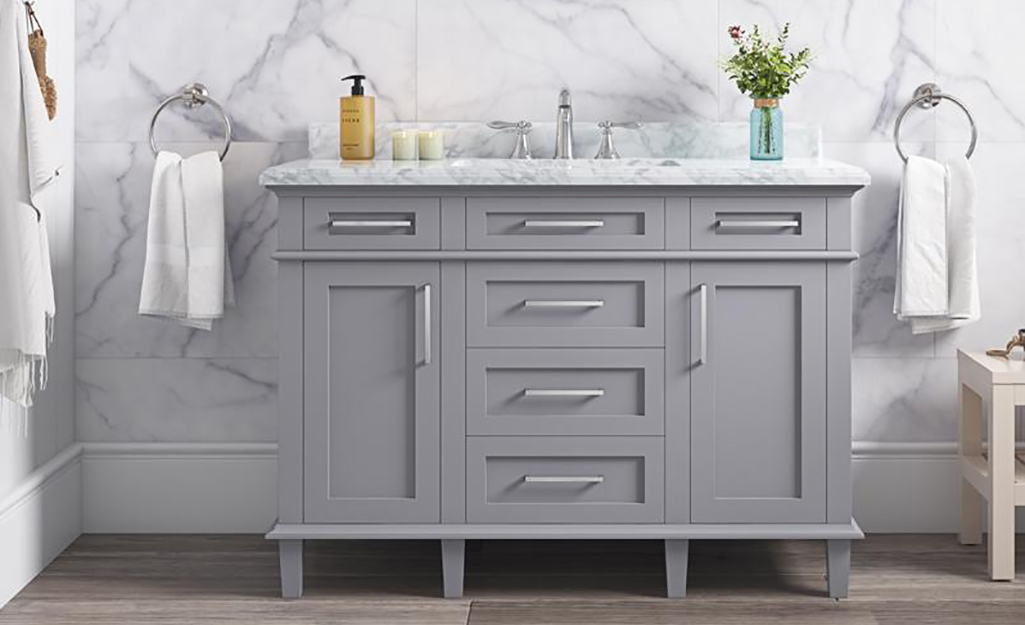 There are several different materials available on the market, and some of them may work better for your needs than others. Here is a look at the most common choices you can use in your bathroom to help give it a new appearance.
Natural Stone
Natural stone is considered one of the best options because it has a luxurious look that other materials don't. For example, granite countertops are popular because they match natural stone floors with the same coloration.
On the other hand, products like marble and quartz can be more susceptible to nicks and scratches, so you need to consider how durable these options are if you want them to last for years without getting damaged.
Vanity Tops
You can choose from many vanity tops, depending on which material works best for your needs. For example, natural stone may be the best option if you want something that is durable and has a luxurious appearance. On the other hand, acrylic options are cheaper but scratch easier than porcelain or other options.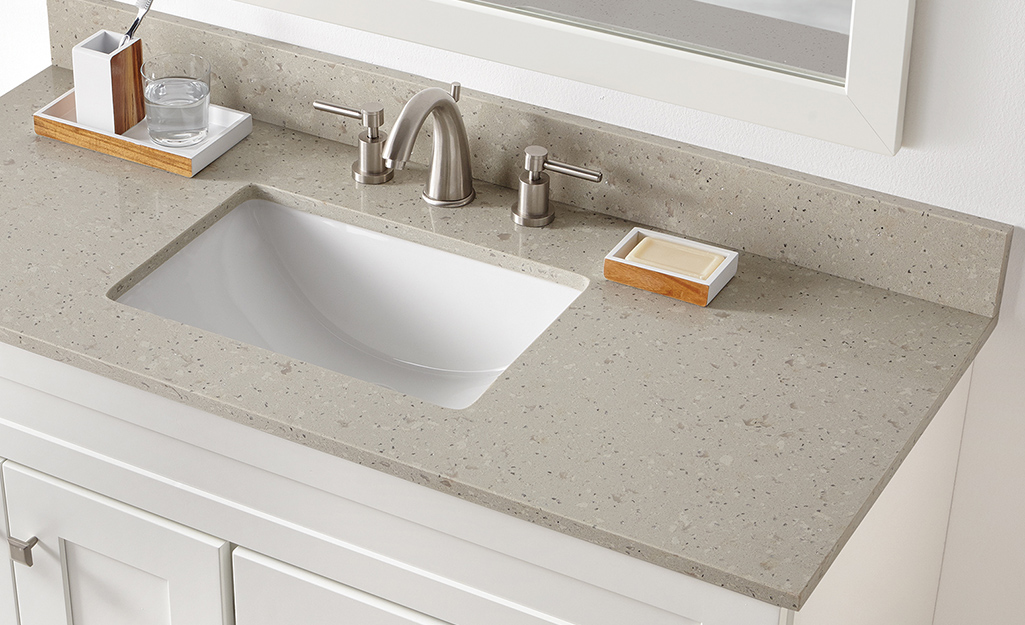 Manufactured Stone
Another good option that has been gaining popularity on the market is manufactured stone because it tends to be more affordable than natural stone while still delivering a luxurious appearance. Many of these products are already preassembled with sinkholes cut out of them, so there isn't any additional work on your end when installing the new one.
Vanity cabinet
The material used to make the vanity cabinet can also make a big difference in how long it lasts and whether or not it matches your existing bathroom décor.
For example, plantation-style vanities usually have solid wood construction, so they hold up well over time. On the other hand, manufactured cabinet options are typically made from MDF and other materials that may warp or wear out quickly, depending on how often you use them.
Bathroom Vanity Styles – Which Vanity is Right for You?
Several different bathroom vanity styles are available on the market, and it's crucial to pick one that matches your unique tastes. Here are some of the most common options that you will find that can help give your bathroom a brand new look.
Traditional Style
One of the most traditional styles on the market is a free-standing vanity with a large central bowl and double sinks. These options tend to be expensive, but they look great in virtually any bathroom. They also offer plenty of storage space, so you don't have to worry about where you're going to put your shampoo, soap, etc. when it's not in use.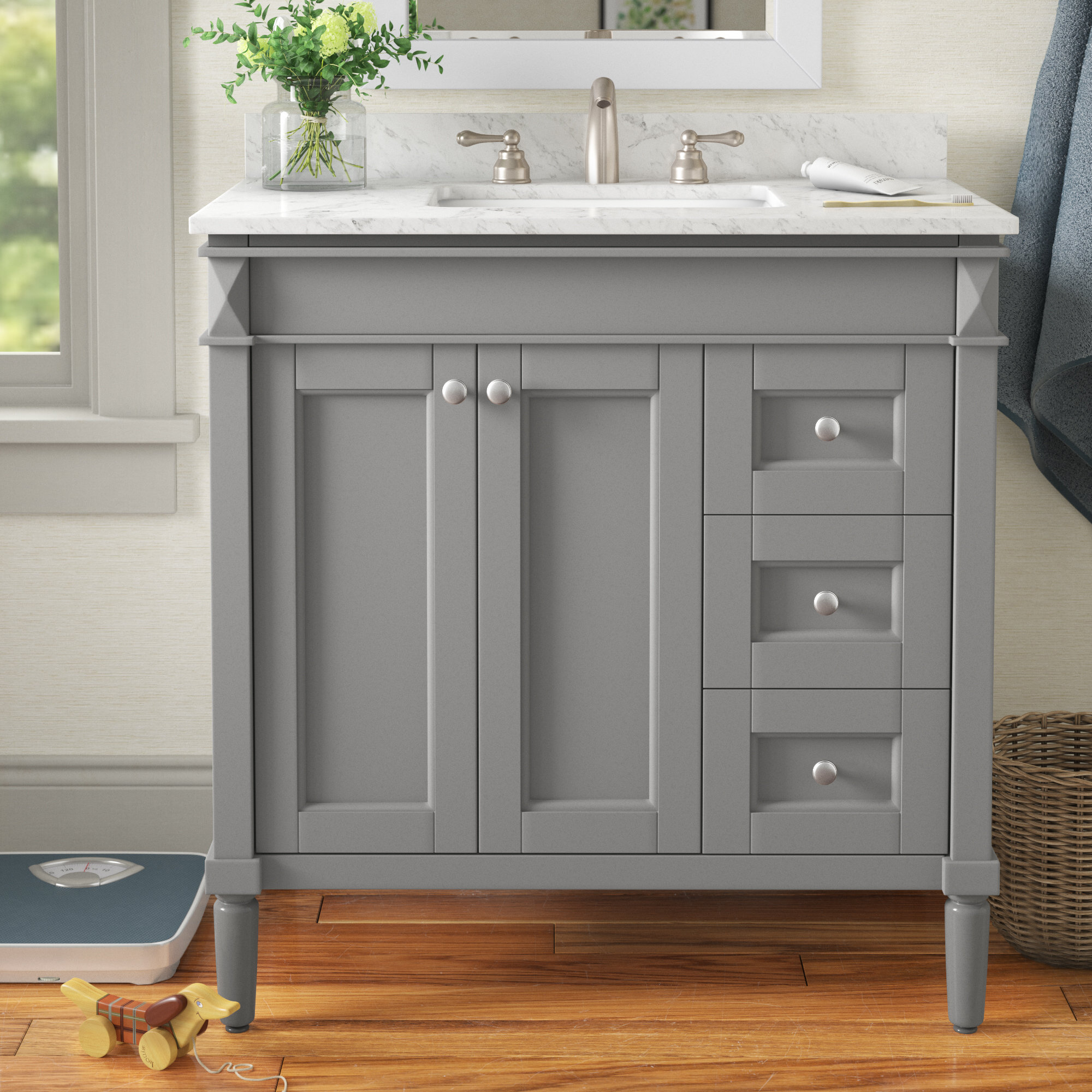 Modern style
More recently, modern vanity styles have started to gain traction on the market because they provide a sleek and stylish look ideal for most bedrooms and master bathrooms. These options don't usually come with sinks included in them, so you must carefully measure the existing holes in your countertops to find something that fits correctly and works well with your décor.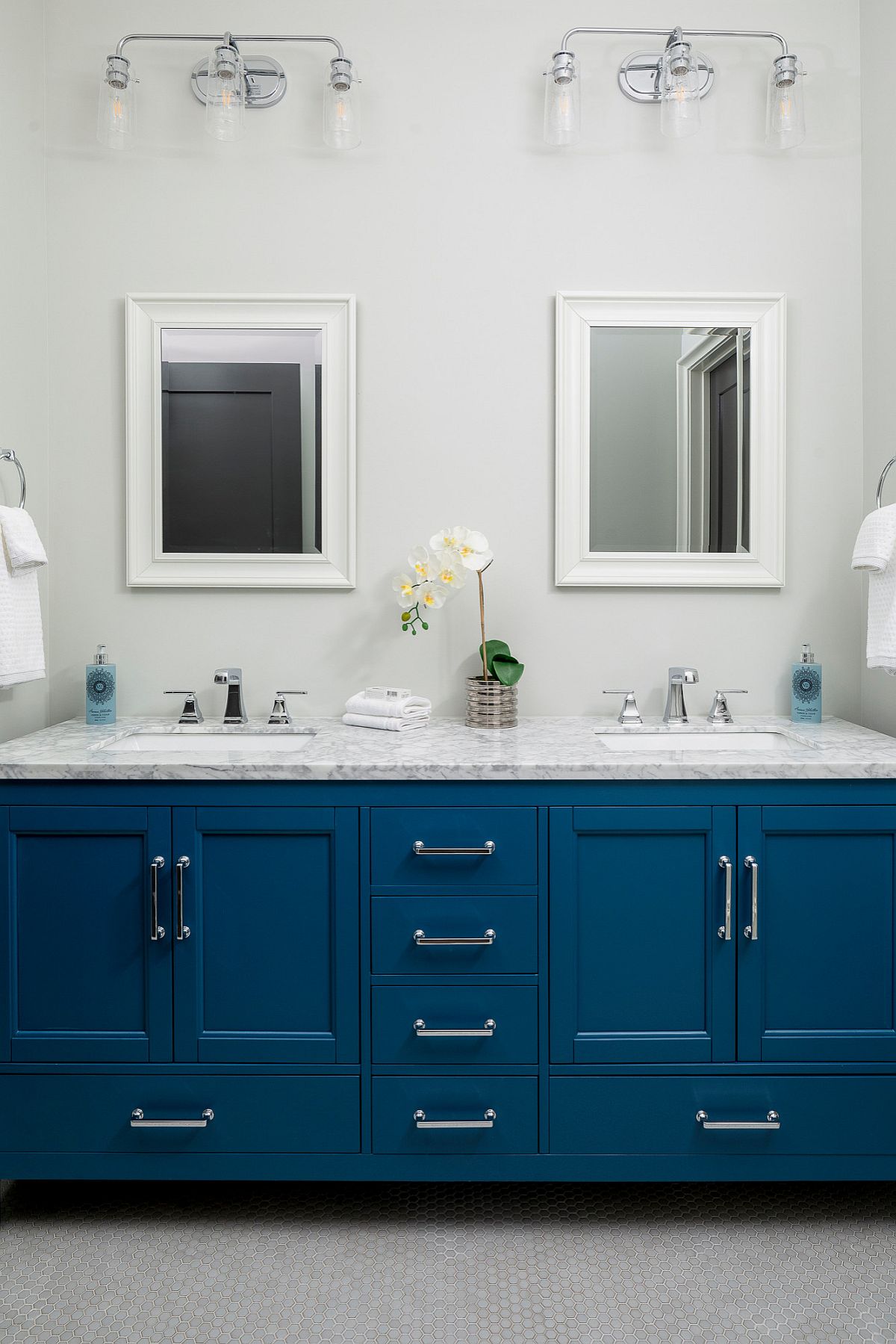 Furniture/Free-standing
Another option that you may want to consider is a free-standing vanity because it offers considerable storage space and comes in various styles that can match virtually any bathroom décor. However, these options usually require installing them near an existing power source because they don't have plugs like traditional vanities.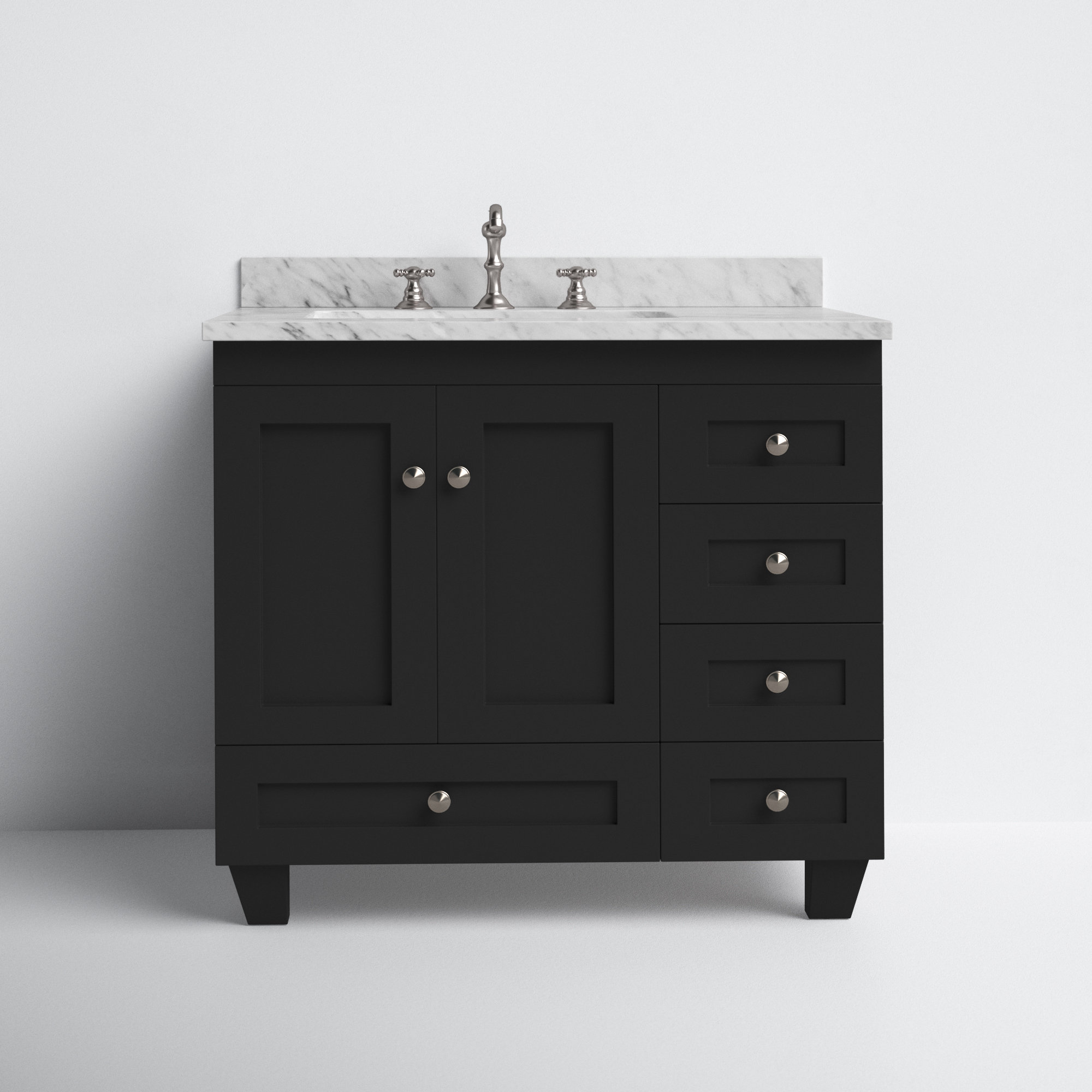 Floating Vanity
If you want a unique and eye-catching vanity, consider getting one with a wall-mounted design because it can make it look like the sink is floating on top of your countertop. On the other hand, many people prefer this style because they don't take up as much room as some of the different types on the market.
Corner Vanity Style:
Lastly, consider the corner vanity style if you want to make your bathroom look more extensive or more open. These vanities come in the same styles as traditional vanities, but they are usually fitted with rounded corners to make them appear less bulky and more modern.
How to Install a New Bathroom Vanity – Top 5 Tips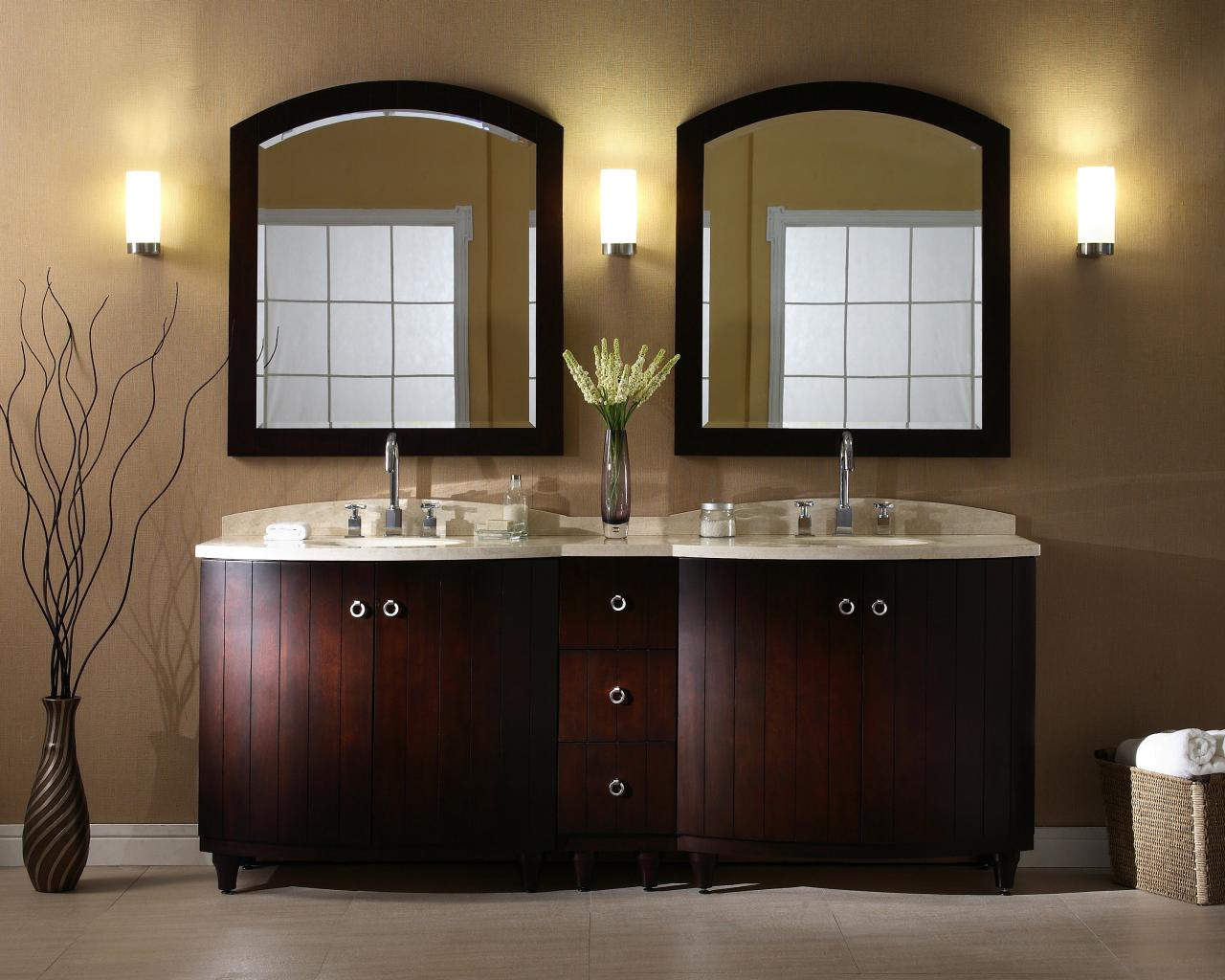 You need to follow some necessary steps when it comes time to replace your old vanity with a new one. Here are some of the most common tips that you should know about so they can help you complete the installation process without any issues.
Check for Water Lines
First, before you start removing everything out of the cabinet, you need to check to see if any water lines connect to the existing sink. If you try to remove the old cabinet without shutting off these lines, then it will keep flooding your bathroom every time you turn on the faucet.
Remove Existing Cabinets
You should start by removing all of the old cabinets and drawers if possible before you start putting the new one in place. This way, you can avoid having to disconnect or re-position any of the existing plumbing connections that may be difficult to get into position once you have your new vanity in place.
Install Faucet on New Sink
Another important step is installing the faucet onto the new sink before you put it into place. This will help prevent disconnecting any of the lines that may be difficult to get back into position once you have installed your new sink onto the vanity top.
Install Vanity
After removing the old cabinet, you can start putting your new one in its place while making sure that there is an even gap around the entire unit. You should try to use shims under the legs of the cabinet or in other areas if you find that there isn't enough space after installing everything.
Connect Water Lines
The last step is to hook up your water lines so you can start using your vanity right away without any leaks. This step is pretty self-explanatory, so you shouldn't have any issues with it. Just make sure that you tighten everything down without breaking or damaging any of the lines in the process.
Top 10 Picks for the Best Bathroom Vanities on the Market today!
After you have put some time into finding the perfect style and size of vanity that will look great in your bathroom, you are ready to start shopping for one. But before you go out looking at all of the options on the market, take a look at these top 10 picks so you can get an idea of what is available before putting in too much effort.
1. Wall-mounted
Some people prefer a wall-mounted vanity style because there isn't anything sticking up from the ground. They usually come in similar styles and sizes as traditional vanities, but they can be much easier to install and use since they are attached directly to the wall.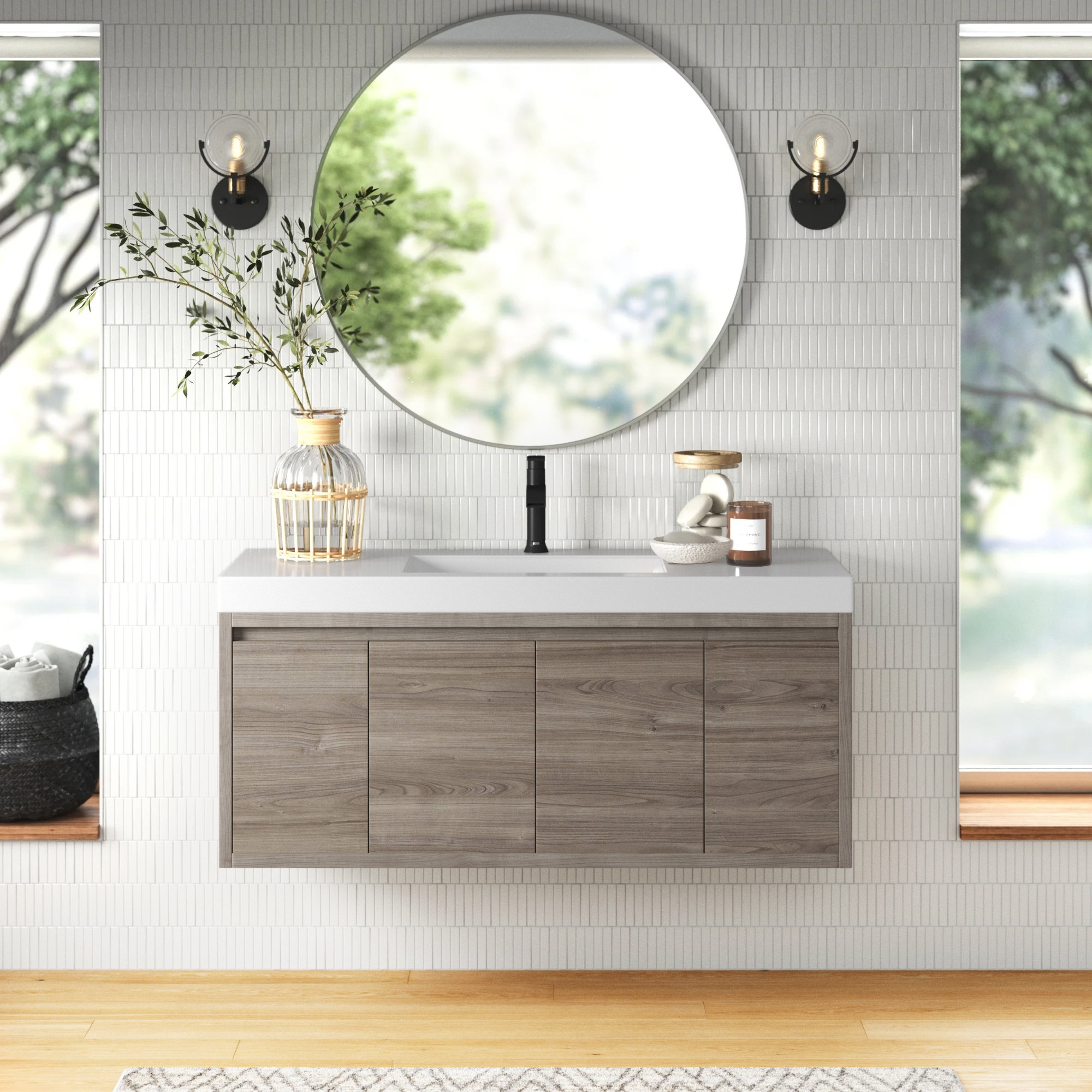 2. Floor – mounted
For a vanity that will take up more room on the floor of your bathroom, you may want to consider a floor-mounted one. Many people prefer this style because it can make it look like your sink is floating on top of the countertop when it isn't in use.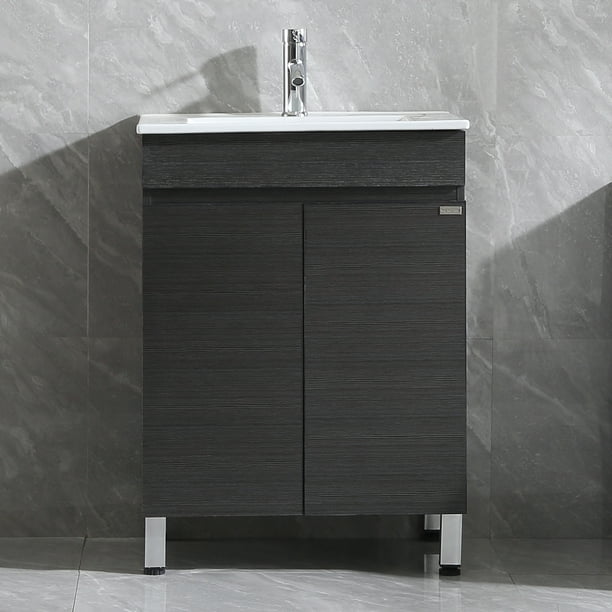 3. Recessed in the wall
Another option for your bathroom is the recessed-in-the-wall style that uses an entirely different cabinet to give you more counter space when it isn't being used. These cabinets are usually slightly more comprehensive than a traditional vanity, but they don't have anything sticking out from the wall, so they provide a unique look for your bathroom.
4. Floating cabinet with doors or open
One of the first decisions you will need to make when it comes time to buy a new vanity is if you want one that has doors or not. Many people prefer cabinets that have doors because they can hide all of the clutter inside the cabinet and keep everything away from sight. This is especially helpful in smaller bathrooms where there isn't a lot of storage space.
If doors aren't your style or just want to have more counter space, then an open concept vanity that doesn't have any doors may be a better choice for you. These cabinets are often much less expensive than those with traditional doors, so they are popular among those on a budget.
5. Freestanding cabinets with open shelving
Many people prefer a vanity that has open shelving instead of doors. This is especially true for those who don't have many items they need to store inside the cabinet because it gives them easy access to their things without opening any doors.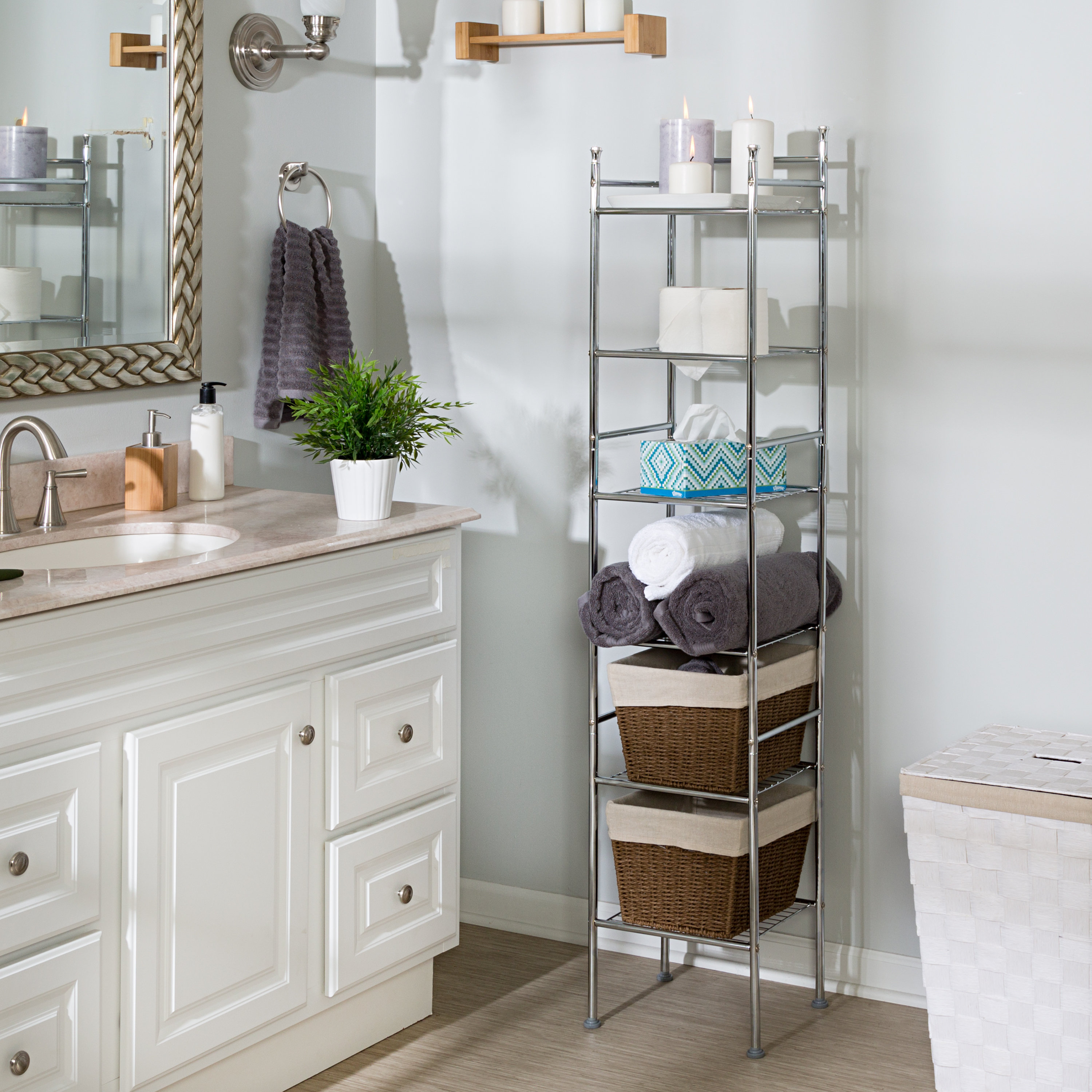 6. Undermount sinks/countertops
Every bathroom vanity comes with a separate sink that will need to be installed on top of the countertops. When choosing your vanity, make sure you choose one that comes with an under-mount sink or countertop, so they fit together seamlessly without any gaps.
7. Integrated sinks/countertops
If you are looking for an easy way to keep your countertop connected without any visible lines separating them, then an integrated sink will be a perfect choice. These sinks connect directly to the countertops with a unique design that is both stylish and practical.
8. Vessel sink
Vessel sinks are designed to be used with your bathroom vanity without the assistance of a separate cabinet. This sink typically comes in unique designs that can help you complete the look of your bathroom with ease. While they usually cost a bit more than a traditional sink because of their unique design, many people find them well worth the investment.
9. Pedestal sink
If you want something different from traditional vanity cabinets, you may consider investing in a pedestal sink instead. Pedestal sinks are very simple in design, and they often come with a circular basin that will give your bathroom a unique look.
10. Top-mount sinks
If you are looking for a sink to sit on top of your countertop without any cabinets, then you can't go wrong with a top-mount design. These sinks come in various styles to help you find one that fits your bathroom décor perfectly.
Frequently Asked Questions (FAQs)
What kind of vanity should I use in a small bathroom?
If you have a small bathroom and want to maximize your storage space, it's a good idea to use a vanity with open shelving. This will allow you to store extra towels and other bathroom accessories without having them take up too much room on the countertop.
Which type of vanities would be best for a bathroom where space is limited?
Most people choose a vanity with open shelving and an under-mount sink, so they don't have to sacrifice any floor space. These vanities provide all of the storage options you need without forcing you to give up your countertop in the process.
How much storage space should a bathroom vanity have?
If you have a lot of bathroom accessories that you need to store, then it's a good idea for you to choose a vanity with plenty of storage space. A standard vanity will come with two or three drawers so they can hold all of your items without taking up too much room.
Does my new vanity need a faucet?
All bathroom vanities come with a sink and faucet so they can be connected and used immediately. If you want to add a tap, then you will have to purchase it separately.
What is the most durable bathroom vanity?
Furniture-grade vanity cabinets are the most durable because they are made with solid wood. These vanities will last for many years to come without any signs of damage or wear and tear.
Conclusion – Final Thoughts!
Choosing the right bathroom vanity for your home is essential because it will provide you with an additional storage place, and it can also enhance the look of your bathroom.
After reading this blog post, you should have a clearer understanding of choosing the right bathroom vanity for your needs and wants. We hope that we've helped make the decision-making process easier by providing helpful tips on what types of vanities are available and which ones will best suit your home or business.  Choosing the perfect vanity can add value and beauty to your bathroom, so take your time and make sure you choose the right one for you. Check out our 10 top picks in the market today!